Have you ever felt pressure to show up in your spiritual circles as a bubbly rainbow light, without any pain or problems?
Have you ever been told that your pain isn't valid or welcome because it's bringing down the vibe?
Has your hurt been met with quick fixes like 'just go meditate!' rather than truly seen and listened to?
If you've experienced any of these moments, first, I'm so sorry that happened to you, and second, this podcast episode is for you!
In this episode I sit down with my good friend, Tiffany Lunn, to chat about her mental health journey and how spirituality played a role.

Note: we discuss difficult topics including drug use, alcohol use, depression and suicide. If these are triggering topics for you, it's ok to skip this episode.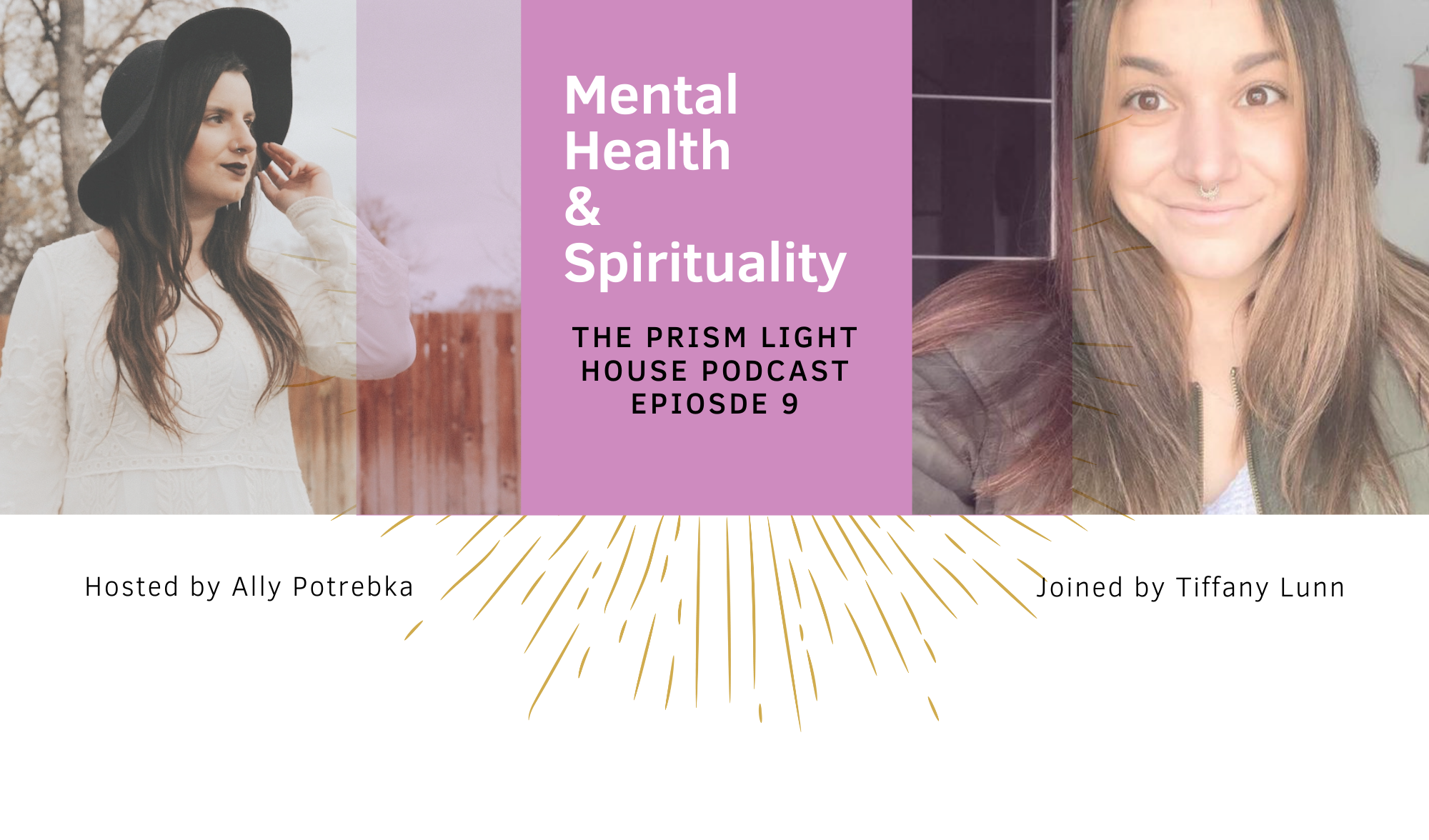 If you prefer to listen to podcasts on-the-go you can find The Prism Light House Podcast on your favourite streaming app (like Spotify or Apple Podcasts!)

Don't forget to leave a review (where possible) and share this episode with anyone you know who would enjoy this conversation.