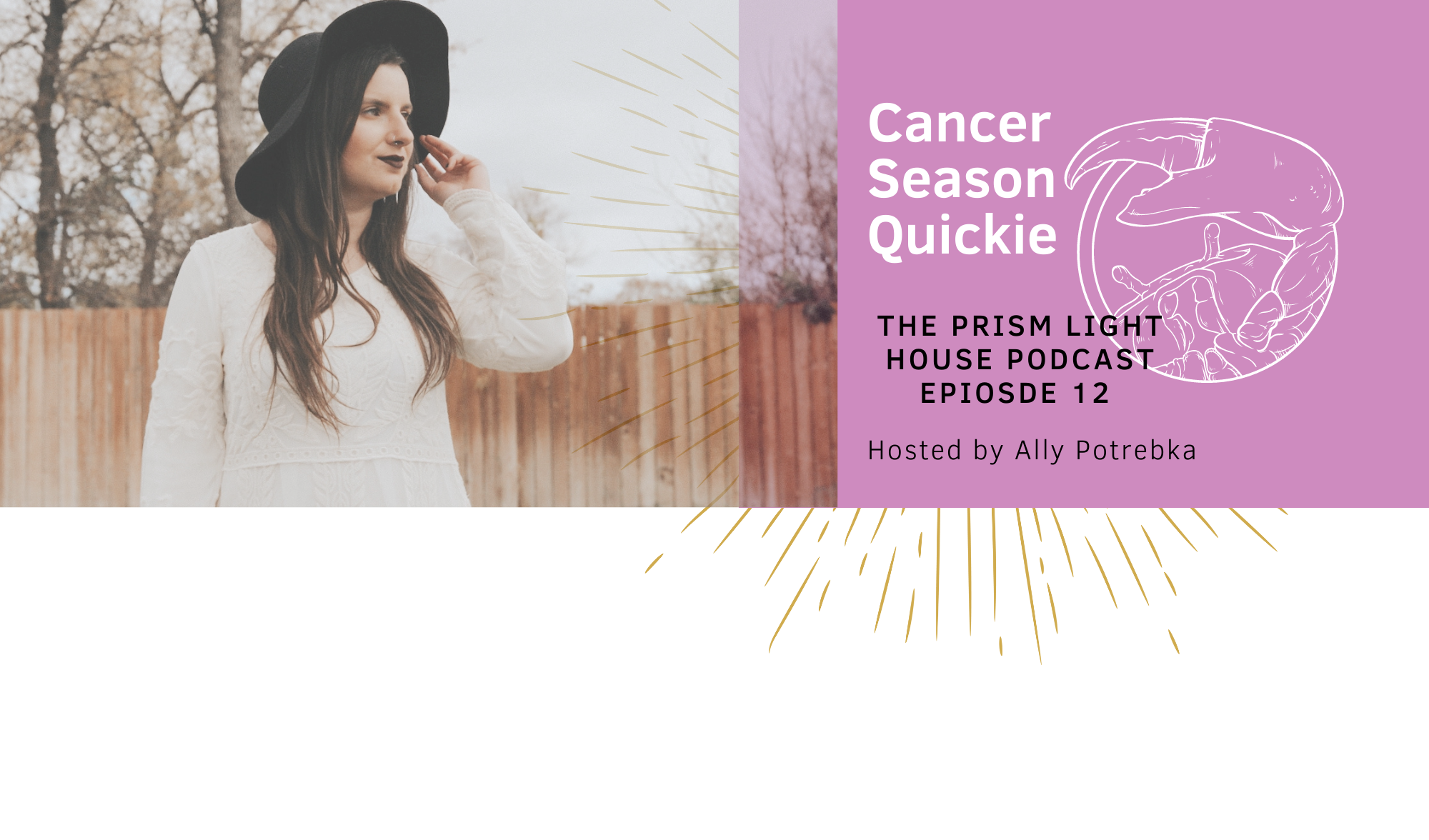 Welcome to the watery world of Cancer - the astrological sign!
Fast Facts:
- Water Sign (along with Scorpio and Pisces)
Each astrological sign is ruled by an element: Earth, Air, Water or Fire. 12 Signs / 4 Elements = 3 Signs per Element.
Cancer, along with Scorpio and Pisces, is a Water Sign. Water signs are emotional, sensitive and caring.
- Cardinal Sign (along with Aries, Libra, Capricorn)
Cardinal Signs kick off the beginning of a season. Cancer Season begins on June 21, the first day of Summer in the North Hemisphere or Fall in the Southern Hemisphere.
Cardinal Sign energy is about being the first one to do something, coming up with new ideas and initiating plans.
- Ruled by the Moon
The Moon also rules our emotions, making Cancer a very emotional sign. It rules our inner self and can highlight parts of you that you don't share with anyone else.
During an Astrological Season everyone is effected by the energy, not just people who have Cancer as their Sun Sign (which is based on the month and day you were born). So during this time we will all feel more in touch with our emotions.

To find out more about this beautiful astrological season, check out The Prism Light House Podcast on your favourite streaming app!
PS. every month inside the Spiritual Social Network I dive deeper into the astrological seasons and giveaway a free astro-reading! To get a free invite to the next event in the Spiritual Social Network, click here.