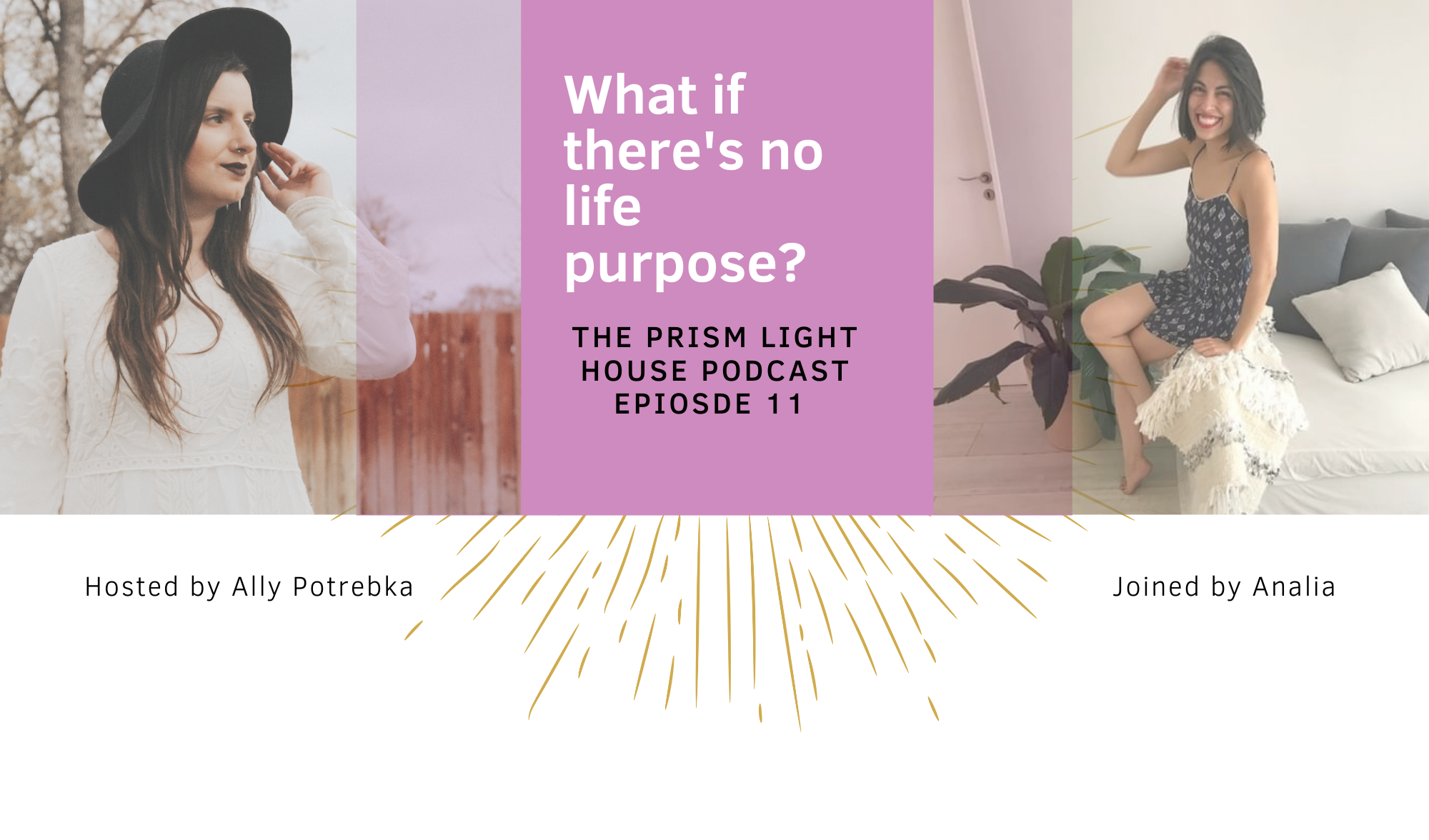 When you think of 'life's purpose' how do you feel? Excited? Worried? Overwhelmed? Hopeful?
There's no 'right' or 'wrong' way to feel, it's just something to explore!
For most of your life you've probably heard that there's a purpose to life, something to give all of this meaning, but what if there was no purpose?

In this episode of The Prism Light House Podcast Ally sits down with Analia, a Person Development Facilitator, to chat about how their own lives have been affected by embracing the concept of not having a life's purpose.
Click below to listen now or search 'The Prism Light House Podcast' on your favourite streaming app!