Prism Movement is the new way to awaken peaceful energy in your
mind, body and soul.
What is Prism Movement?
Prism Movement is a 75-minute online class that uses custom playlists, dance-like movement, singing and community to create an environment that reduces stress and brings peace into your body and home.
Science is discovering that movement and singing are both wonderful ways to stimulate your vagus nerve, which in turn helps your body recover more quickly from stress, allows you to feel more connected to others and creates a sense of calm throughout your body and mind.
You may be thinking, I don't know how to dance or sing, and I definitely don't want to do them in front of other people. That's the beauty of joining Prism Movement online, you can turn off your camera and your microphone so no one can see or hear you, except for your houseplants and maybe your neighbours if you leave the curtains open.
What if I don't know the songs? Humming works just as well, or make up your own lyrics!
In this 75-minute class 60-minutes are designated for movement and the last 15-minutes are for chatting and connecting with the group. I encourage you to be there for the whole time but if you need to join late or leave early that's always fine.
The movement will not be guided as in, there will be no instructions on what you should do. You are free to move exactly how your body wants, which gives you ownership over your own body, helps you hear what it's telling you and empowers you to make decisions that feel right for you - skills that are useful in and out of class. This is also beneficial to allow you to move your body in brand new ways. Exercise and yoga classes tend to follow the same movement structure which can lead to focusing only on certain areas but here there's no rules so you can explore your entire range of movement and maybe discover new ways of feeling good.
How do I join Prism Movement?
Simply scroll down and pick your price, then enter your purchase information and you're in! Once purchased you'll be directed inside 'the course' and this is where you'll receive the Zoom links for all four of the April 2022 classes.
A 'purchase' is required if you choose the 'Free' option. If you don't have a credit card email [email protected] and we can set up an alternate way to access the classes.
One payment will give you access to all 4 classes in April.
April 2022 Prism Movement Classes:
April 5th @ 7 PM CST
April 12th @ 7 PM CST
April 19th @ 7 PM CST
April 26th @ 7 PM CST
What if I can't join Prism Movement Live?
Out of respect for the privacy of participants classes will not be recorded but you will still receive the playlist for each class so you can practice on your own time. When picking your price, take into consideration how many of the four classes you'll be able to join live.
What else do I need to know about Prism Movement before I join?
This class is not about looking 'cool' or doing the 'right' thing. You do not need to be a dancer or singer to join. All bodies and self-expressions are welcome, respected and loved.
The tempo of the classes may change but they'll always have an 'arch' of slower tempo to begin with, mid-to-high tempo in the middle, and slower tempo at the end. Some songs may be explicit.
Wear whatever makes you feel comfortable. You do not need to wear yoga or exercise clothes to attend. Come in a tutu or naked if you want (just keep your camera off out of respect for the comfort of other attendees - regarding the tutu of course).
Before class starts set up your space so it's comforting and free of distractions. Also be mindful about anything you might bump into and clear it away if you can. It's easier to stay in your body if you're not worried about tripping over your coffee table.
You are welcome to invite friends to join you to practice online or in-person. If more than one person is attending in-person I ask that they purchase their own ticket to attend. Please do not share the Zoom link with anyone else.
Pick-Your-Price
I believe that wellness is not a luxury and should be accessible to everyone, this is why I empower you to pick your own price for attendance. Remember, this one price is for four classes. Consider how many of them you can attend live when picking your price.
No matter which pricing option you chose, you will receive the same classes. No one is getting penalized or losing out because they can't afford to pay more. I trust that you will chose the amount that feels like a fair and honest exchange.
You may be thinking, 'But, Ally, wont people take advantage of this and chose the free option?!'
My answer: Maybe, but maybe not. I choose to believe that at our core, all humans are compassionate, generous and honest so I trust that you will make the decision that sits best with your soul and conscience. If you choose a lower price, knowing that these classes are worth more and that you can afford more, that is your own karma.
Before picking your price I encourage you to consider what this class is worth to you.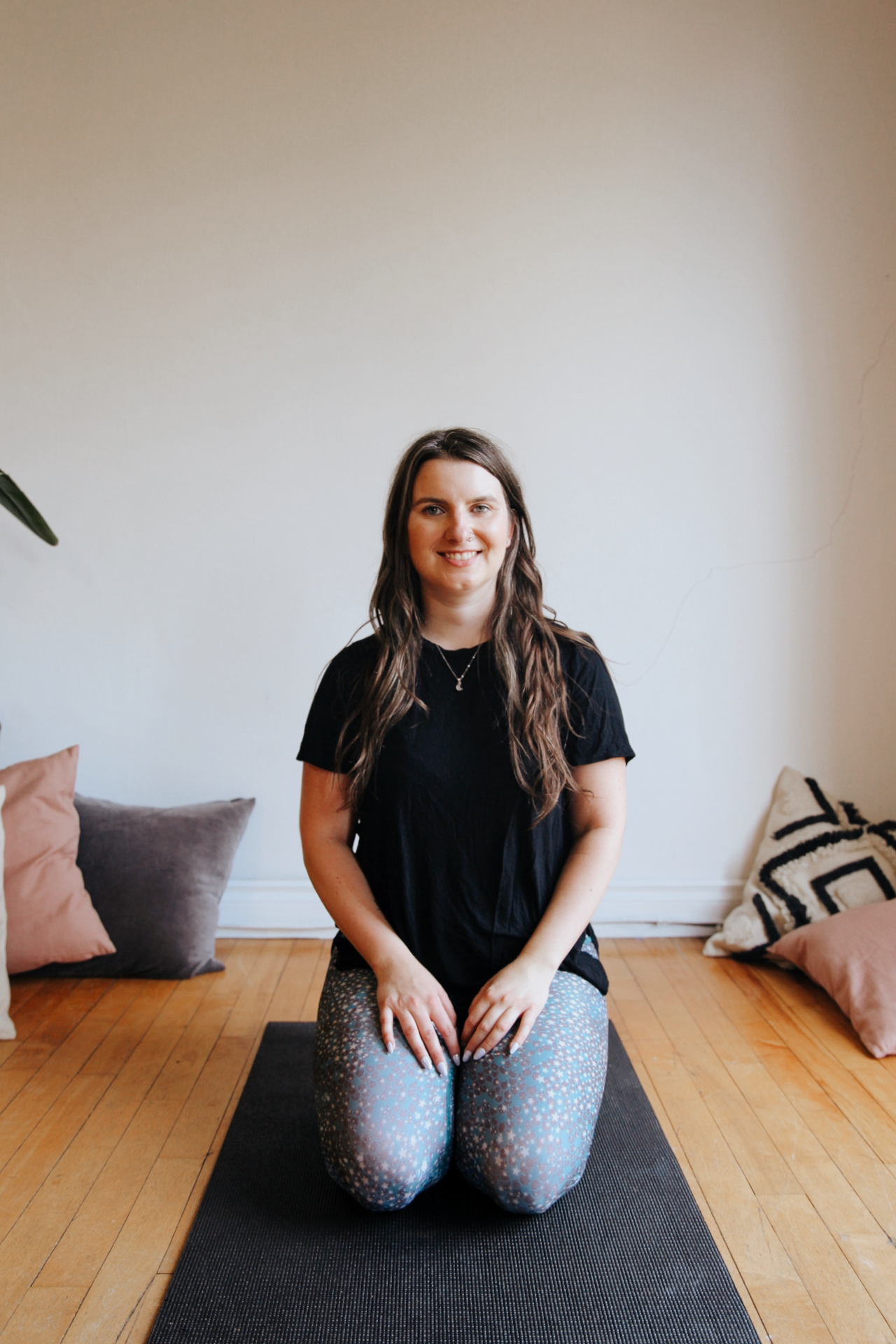 Hi! I'm Ally, your guide for
Prism Movement.
I discovered my love for movement, and how it can help my body and soul feel wonderful, through yoga. I taught for 8 years before taking a break in 2020 to explore other paths of interest, like spirituality and tarot.
Taking a year and a half to be a student, rather than a teacher, helped me reconnect with my love for movement and my passion for creating spaces where others can connect to themselves. In this time I learned that I no longer want to tell people what to do and how to move their bodies. I just want to make a grooving playlist and create space for you to find what feels good for you.
If you'd like to join me in other spiritual adventures you can join the Spiritual Social Network, download the Explore Your Spirituality E-book and take the Discover Your Spiritual Strengths quiz.
The Spiritual Social Network
The Spiritual Social Network is an online community where you can explore new spiritual paths and express yourself without the judgmental glare of Great Aunt Maureen.
When you join the Spiritual Social Network you instantly get access to a community of like-minded people where you can share your journey and join in weekly events. Your one membership gives you free access to Prism Movement, Divination Gatherings, Astrology Celebrations, a Book Club and more!
To join the Spiritual Social Network, click here!